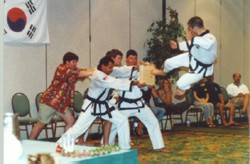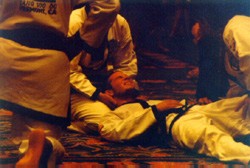 PATRICK…
These photos were taken after injury at a test in Maui. The first one demonstrates the pain that he was in after injury. The second one is 20 minutes later after I adjusted him. Indomitable spirit and a pretty good adjustment.
---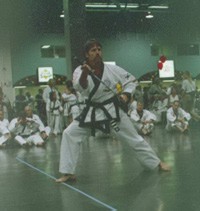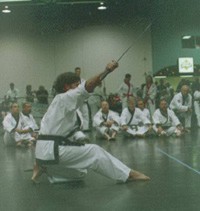 Dr. Schroeder demonstrates the Jang Gum Hyung at the WTSDA World Championships 2000.
---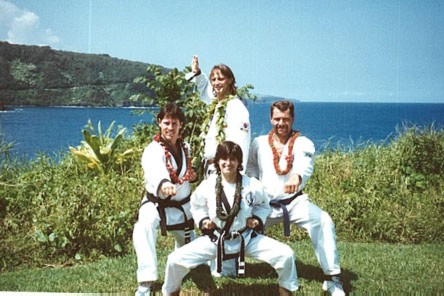 Dr. Tim Schroeder, Master Jim Debaca, Mr. Roy DeLyon and Ms. Kelly Goodwin take some time to relax after the 1st WTSDA Maui Black Belt test and clinic.
---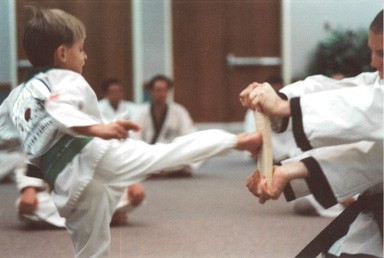 Braden demonstrates Kyuck Pa with Yup Cha Gi.
---

102 students and instructors lined up at the 2000 Lake Tahoe Campout and Clinic sponsored by Tahoe City Martial Arts Academy.
---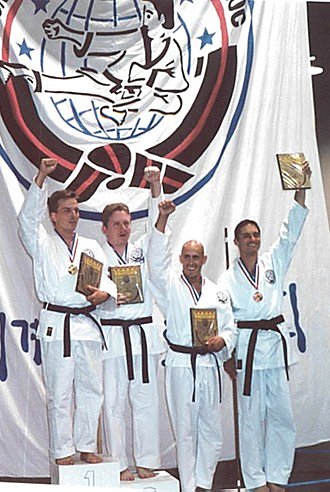 Mr. Jason Morvay accepts his World Championship award.
---