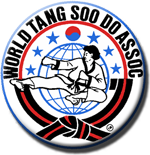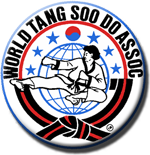 Tahoe City Tang Soo Do is a member of the World Tang Soo Do Association. Dr. Tim Schroeder was promoted to 5th degree Black Belt, Master Instructor in July 2012 as a student of Grandmaster Jae C. Shin. He has many years of teaching experience and continues to teach at this traditional martial arts school in North Lake Tahoe. He is a certified instructor and is constantly in search of new methods of conveying the benefits of martial arts as it relates to health, self enhancement and self defense. He is under the direct instruction of Grandmaster Robert Beaudoin whom he sees and trains with on a regular basis. Tahoe City Tang Soo Do offers an excellent opportunity to improve you or your child's physical, mental or spiritual development. All techniques are taught in a controlled environment with trained instructors to ensure safety and proper direction. Training focuses not only on physical aspects but also the mental preparation to overcome obstacles in life.
Master Schroeder is fortunate to have Mr. Tim Godwin and Mrs. Jennifer Godwin operate as Chief Instructors at Tahoe City Tang Soo Do. Mr. Godwin is a second degree Black Belt, and Mrs. Godwin is a first degree Black Belt and they have both trained at Tahoe City Tang Soo Do for many years. Master Schroeder enjoys seeing the development of students while helping them meet their physical, mental and social goals.
Tahoe City Tang Soo Do offers several different classes based on age and experience. Children's classes are available to children in grades K-5th. Adult classes are for all levels and beginners are welcome to start at anytime.
No experience is necessary. We welcome visitors and look forward to you becoming a part of our family.
Check out our Studio Profile as presented by World Tang Soo Do Association in October 2003.
Brief Overview of Tang Soo Do
Tang Soo Do is a traditional Korean karate that emphasizes health, self-defense and striving to become a better person. Tang Soo Do has a rich history that dates back over 2000 years. It can best be described as a blend between Karate and Kung Fu. This Art combines hard style punches, kicks and blocks, as well as soft style grabs throws and joint locking techniques.
This mysterious martial art was popularized in the United States under the direction of Grandmaster Jae Chul Shin who came to the United States of America as the U.S. representative for the Korean Soo Bahk Do Association. He formed the United States Tang Soo Do Federation in Burlington, New Jersey.
The organization expanded to all parts of America and foreign countries. This traditional and classical art was quickly accepted and soon grew in popularity throughout America and the world. After 14 years of Tang Soo Do promotion in the U.S.A. and the world, the organization was re-organized to fit new demands internationally and domestically.
With the proclamation of three mottos, Traditionalism, Professionalism and Brotherhood, the advent of the World Tang Soo Do Association evoked the interest of many international martial artists, whose genuine interest was in the Art, and was not sports oriented.
Master Tim Schroeder
Click here to learn more about Master Schroeder's history & experience as a Martial Artist…