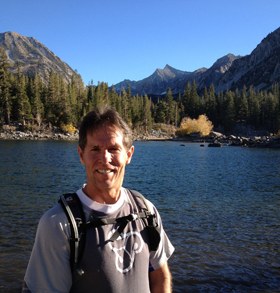 Dr. Tim Schroeder, Chiropractor, is a dynamic person who lives his life with intensity, gratitude, vision and passion. He feels that living a balanced life enables you to reach your greatest potential in both professional and personal development. Dr. Schroeder preaches what he practices as an executive performance coach. He is certified by Target Training International as a Professional Behavioral Analyst and he has extensive training in the analysis of Personal Interests, Attitudes and Values. He has developed a unique approach that allows you to step outside of your comfort zone and live your life to its greatest potential.
His clients appreciate his intuitive look into their obstacles to growth and breakthroughs in perceived levels of comfort. He believes that true success can only be measured by you, the individual. His clients include professionals from all over North America.
Doctor Schroeder is available for executive performance coaching and has a program that can be customized for your needs. This includes 3 coaching sessions per month. This is intense, laser coaching that allows you to bridge the gap between what you want and what you are doing. You will get the personal attention that you need to allow breakthroughs in your personal and professional development.
Call 530-583-7477 to explore your personalized options.
A complimentary ½ hour consultation is available so that you can decide if this program is right for you.